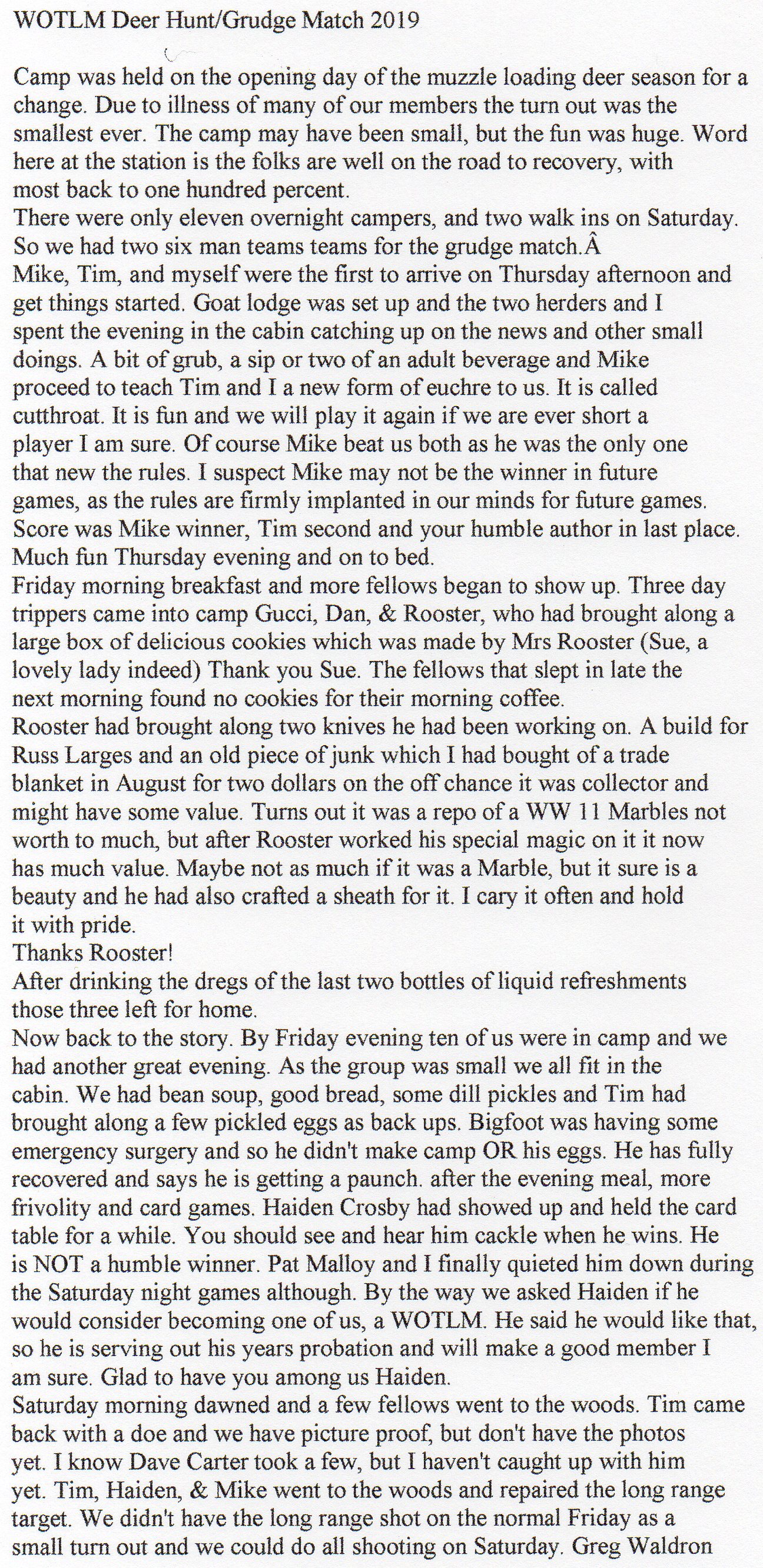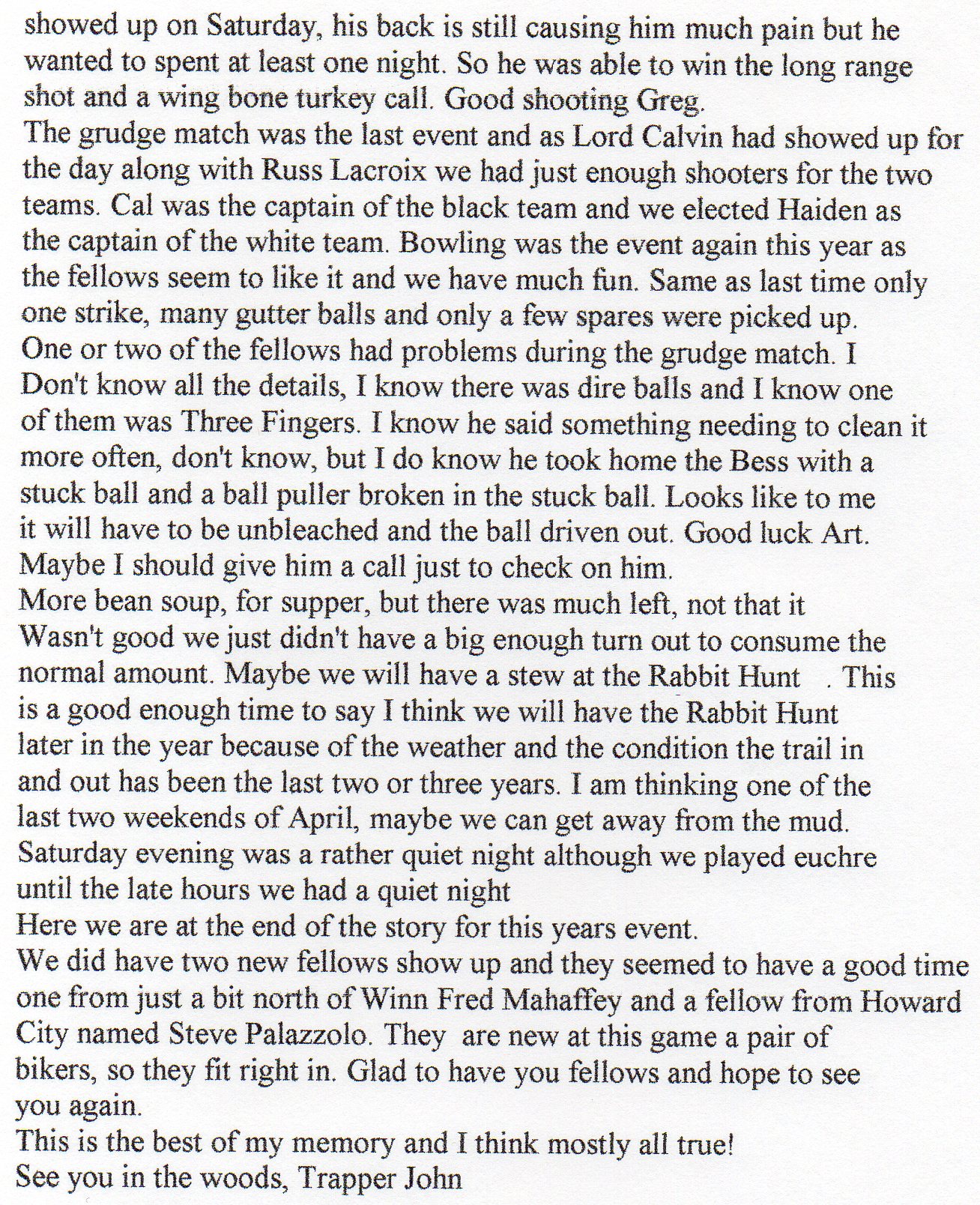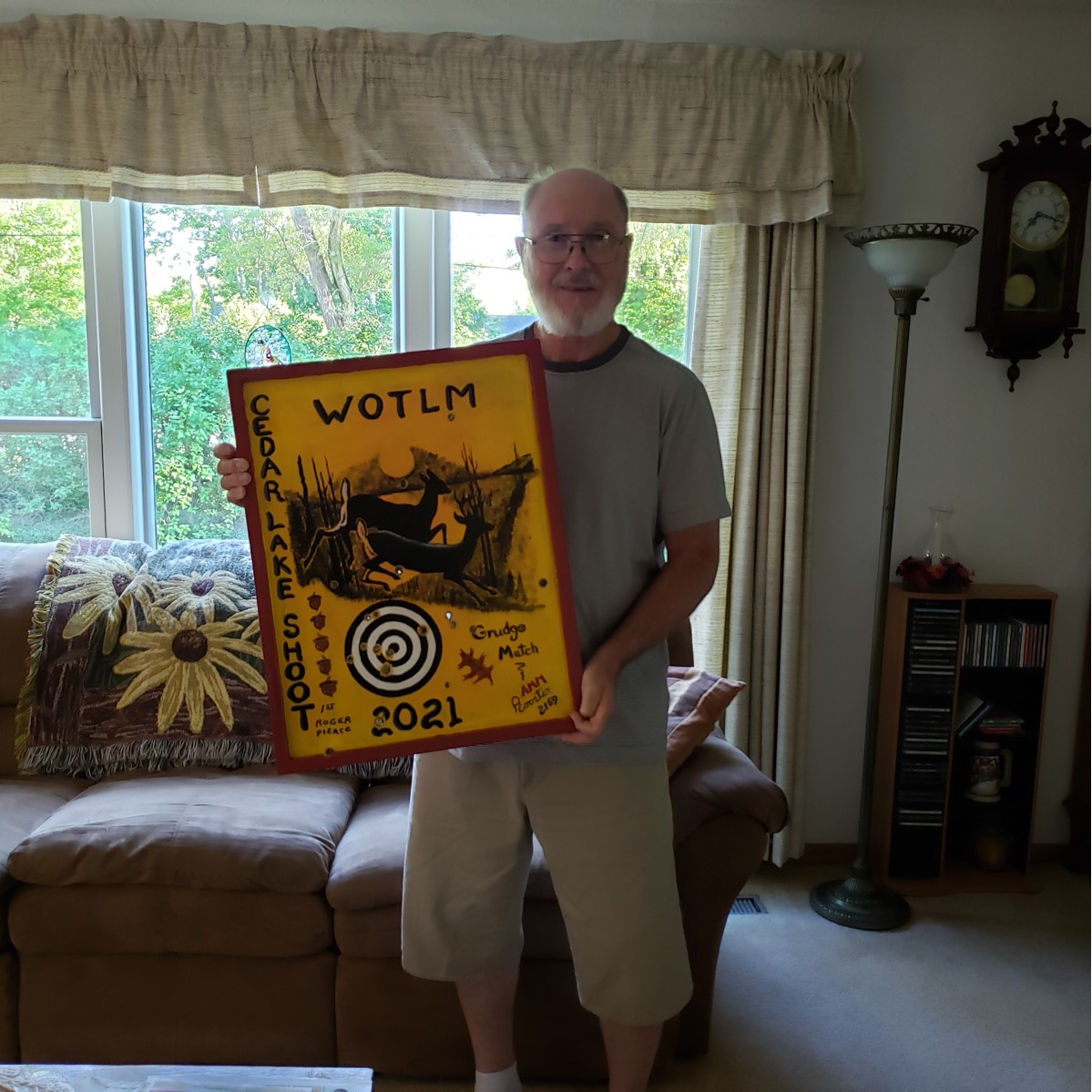 CLICK HERE for Michigan Brigade in Kentucky story
CLICK HERE for 2017 deer camp story
CLICK FOR TRADE GUN ARTICLE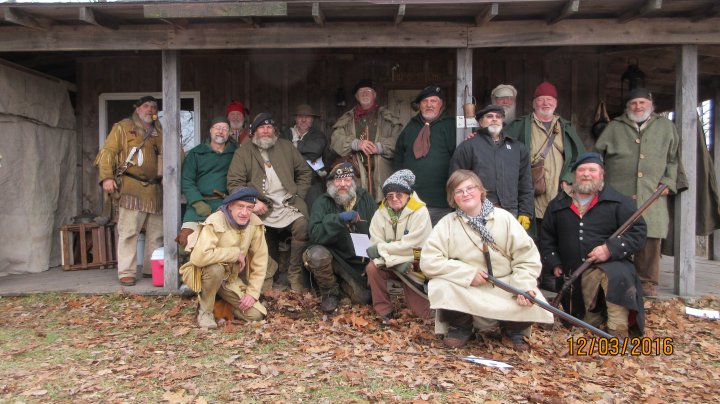 THE WOTLM WOOD CUTTERS
2016 DEER CAMP
THE WOTLM WOOD CUTTERS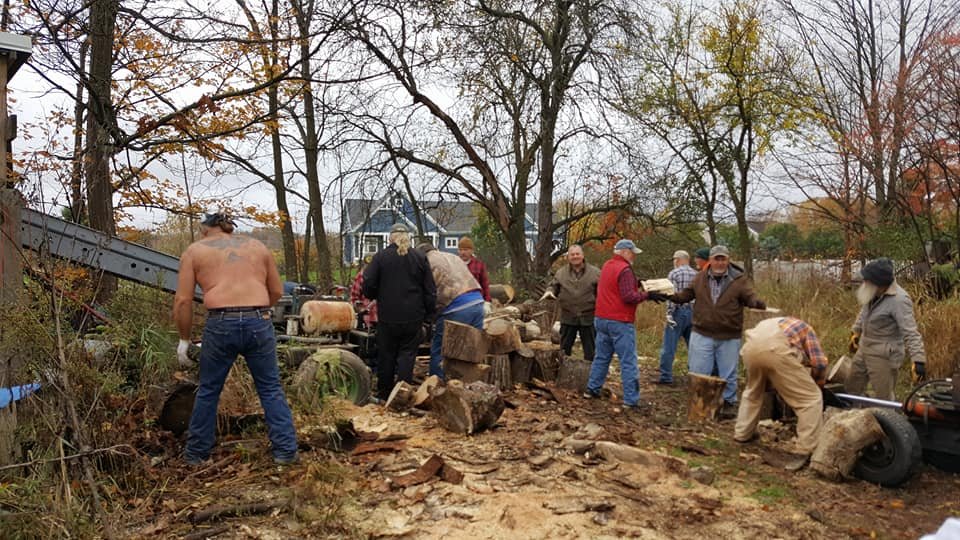 THE NOV. 2017 RIFLE FROLIC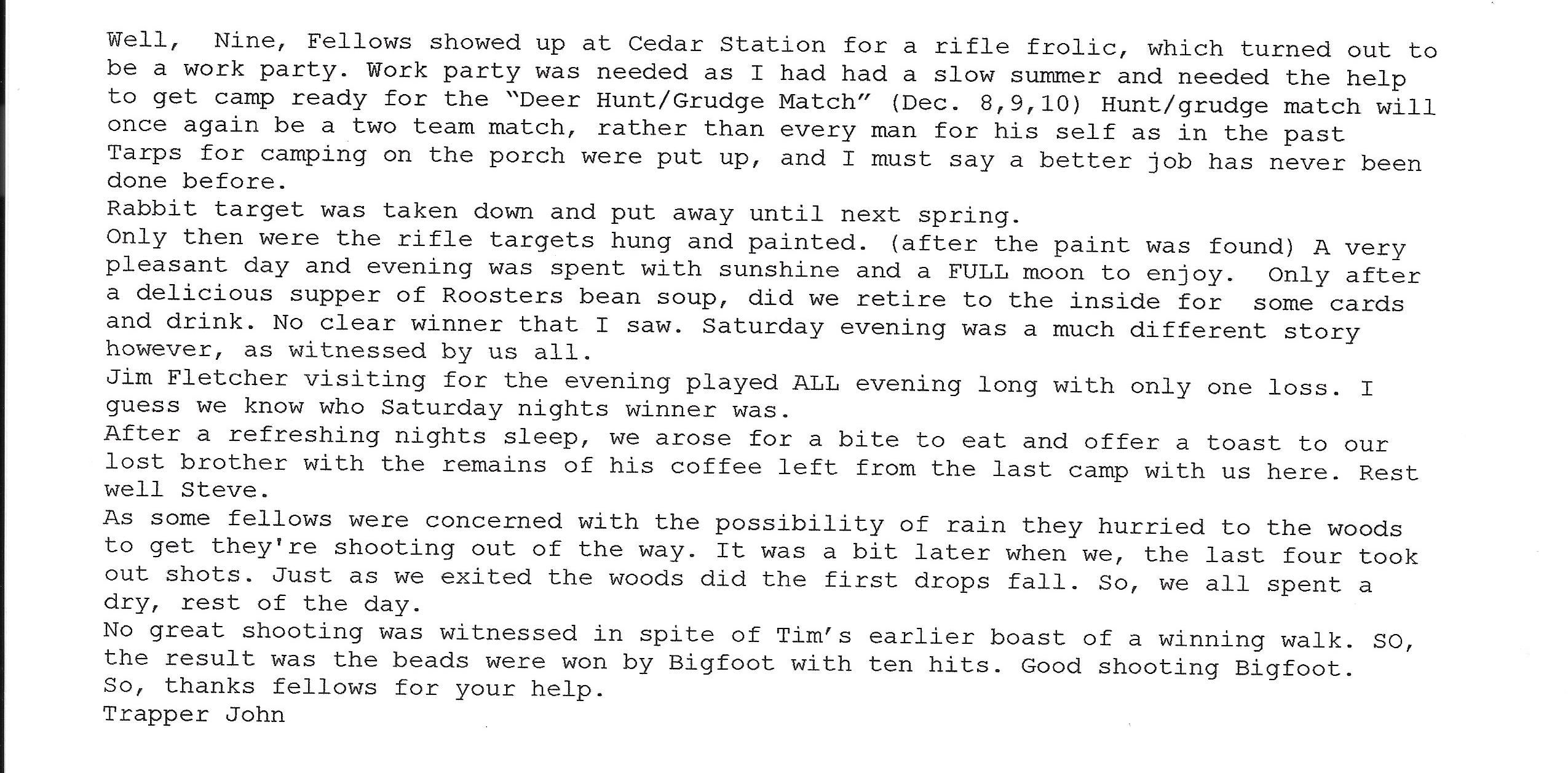 click for 2017 RABBIT HUNT story
click for 2016 deer hunt story
SOFT TRACKS OUTDOORS (blog)
2015 FALL TREK REPORT
2015 FALL TREK PHOTOS
The next AMM Eastern in Michigan will be held in 2019 and another one will be held here in 2027.
CLICK FOR ARTICLES AND REVIEWS WRITTEN BY TRAPPER JOHN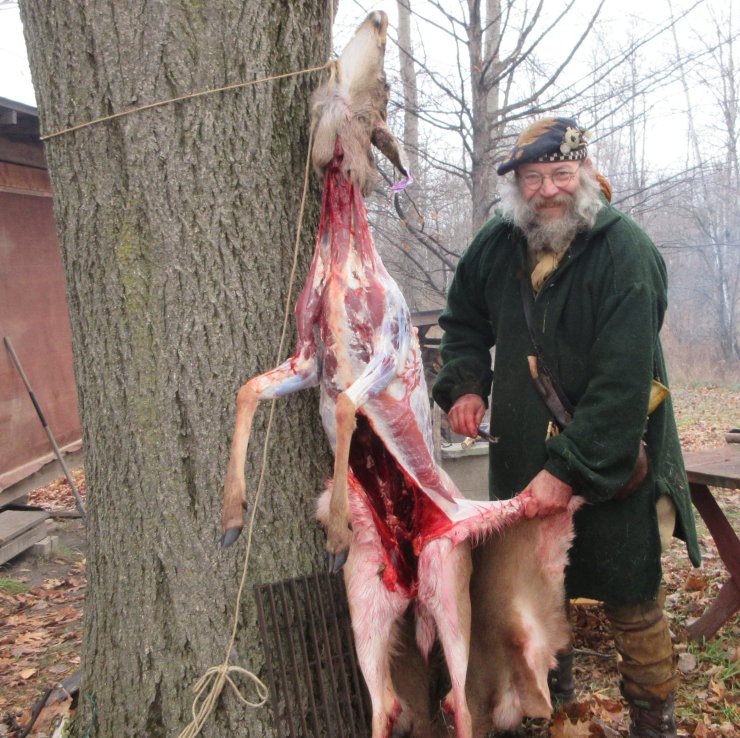 TIM'S DEER 2016
CLICK FOR PHOTOS ON THE 2014 DEER CAMP
---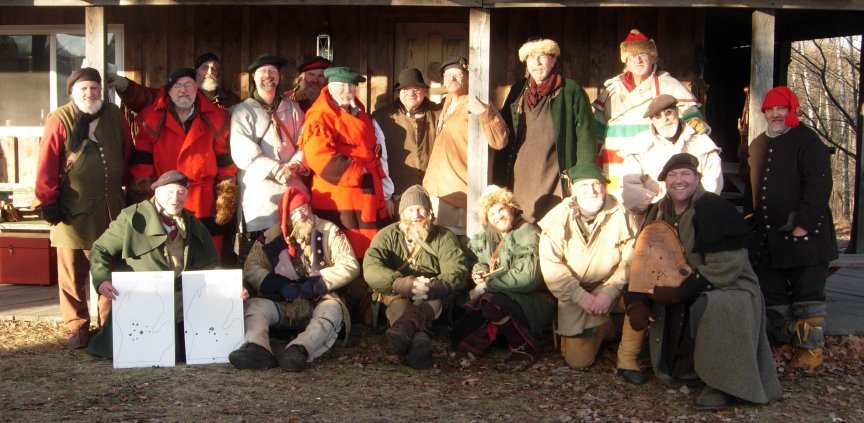 2013 GRUDGE MATCH HOSTED BY TRAPPER JOHN
CLICK FOR TRAPPER'S REPORT ON THE 2013 GRUDGE MATCH
CLICK FOR TRAPPER'S REPORT ON THE 2014 RABBIT HUNT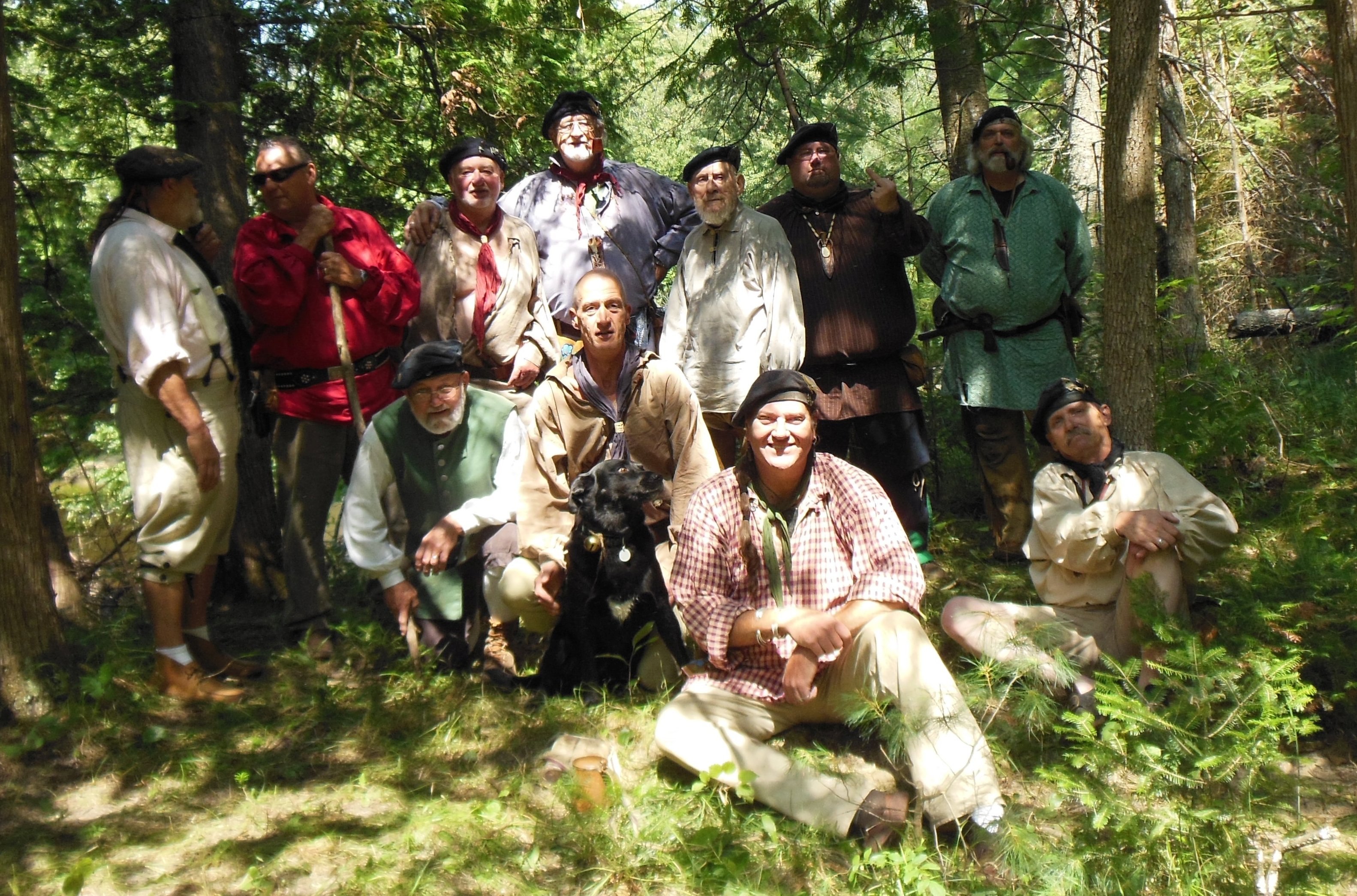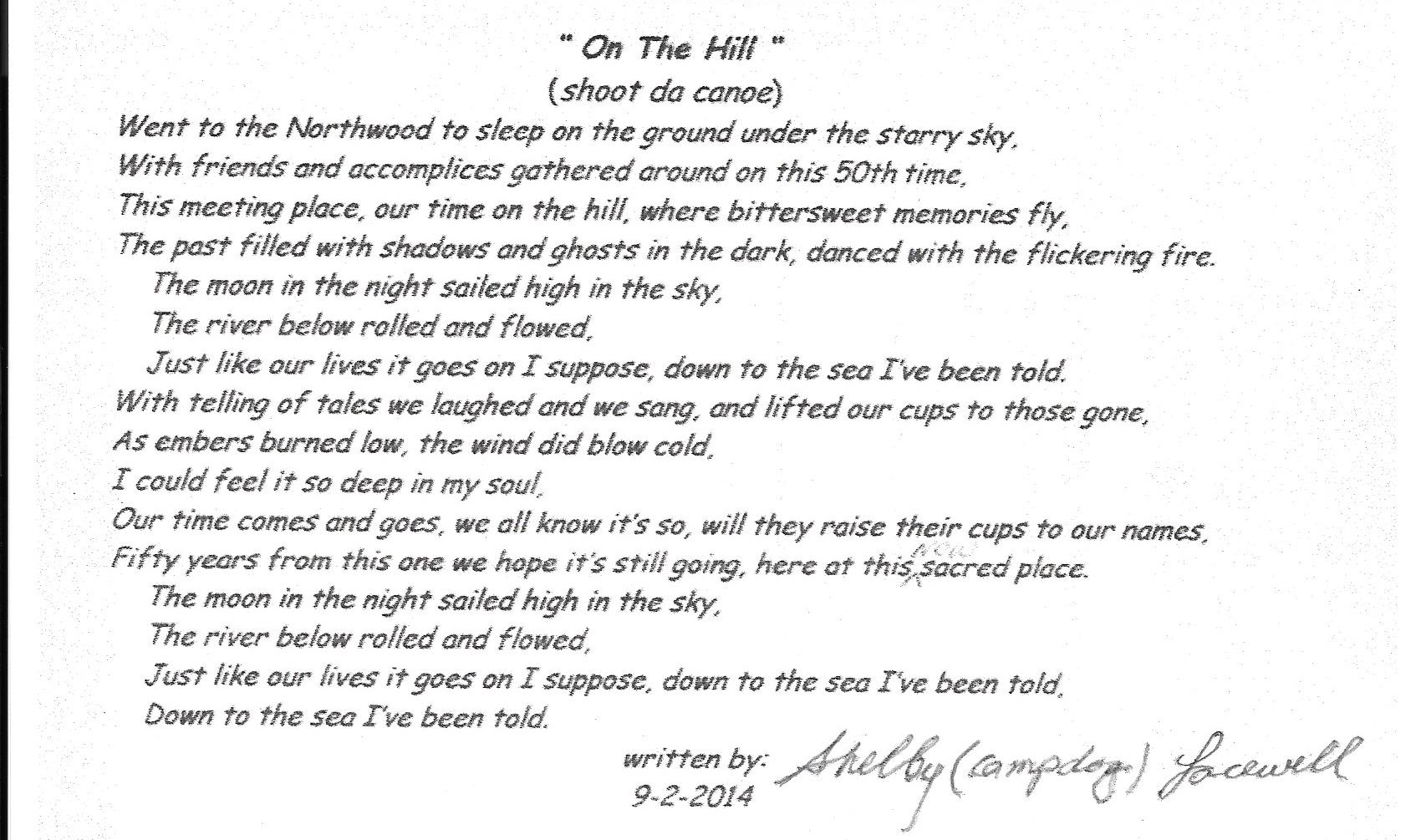 "2016 canoe shoot report
Hey All, Well the WOTLM's hit the hill running. Randy and Britt led the charge and arrived on Wednesday. Rest of us were to meet between 10:00 and 11:00 Friday morning in Leota. Our total number was to be nine in all, but when we arrived at the meeting place and proceeded to the hill we were only seven in number. Lyle had overslept and we went in with out him or Jim. Jim had a better offer and decided we would have to do without him. Lyle arrived later in the afternoon. Timmy Youder accepted the burden of upholding the WOTLM honor and is the "King of the Hill !". Plus he is also the Hawk champion! With Lyle a close second for the coveted paddle with one less hit than Tim. Over all with first pick from the blanket was Allen Pecan, & right behind him was Alex Allen. With the rest of us falling in behind them with lower scores. Luck shot was Alan Pecan, with Alex Allen the knife winner. Winner of "Best Camp" was WOTLM camp of Tim, Steve, and myself. Prize was a rain poncho which was given to Steve as Tim & I already have rain gear. We of course had euchre games, and the normal frivolity along with a toast to the birthday boys Clarance Craver, and Gucci, with Lord Calvin being absent. With rain all through the night the dawn looked less frightening, but as the morning preceded along it was decided to have the blanket early. But, to no avail after the tents were down, it rained again so we left camp wet any how. Well there are the highlights as I recall. Good camp, and another good weekend with good friends. Until next we meet, keep em in the black!
AMM WINTER CAMP POEM
Thru wind, rain, snow and slop.
The WOTLMs will party until they drop.
With straw below and cloth overhead.
We'll be there when others are dead.
So in the ice, frost, wind and snow.
Off to the AMM WINTER CAMP we all go.
The wilderness boys will shudder with fear.
Just thinkin the WOTLM boys will be near.
So gather your plunder, gun and tea.
And get your sorry ass to the WOTLM MARQUEE.
Author Unknown
CLICK FOR W.O.T.L.M. ACORN MATCH PAGE
CLICK FOR 2012 GRUDGE MATCH PHOTOS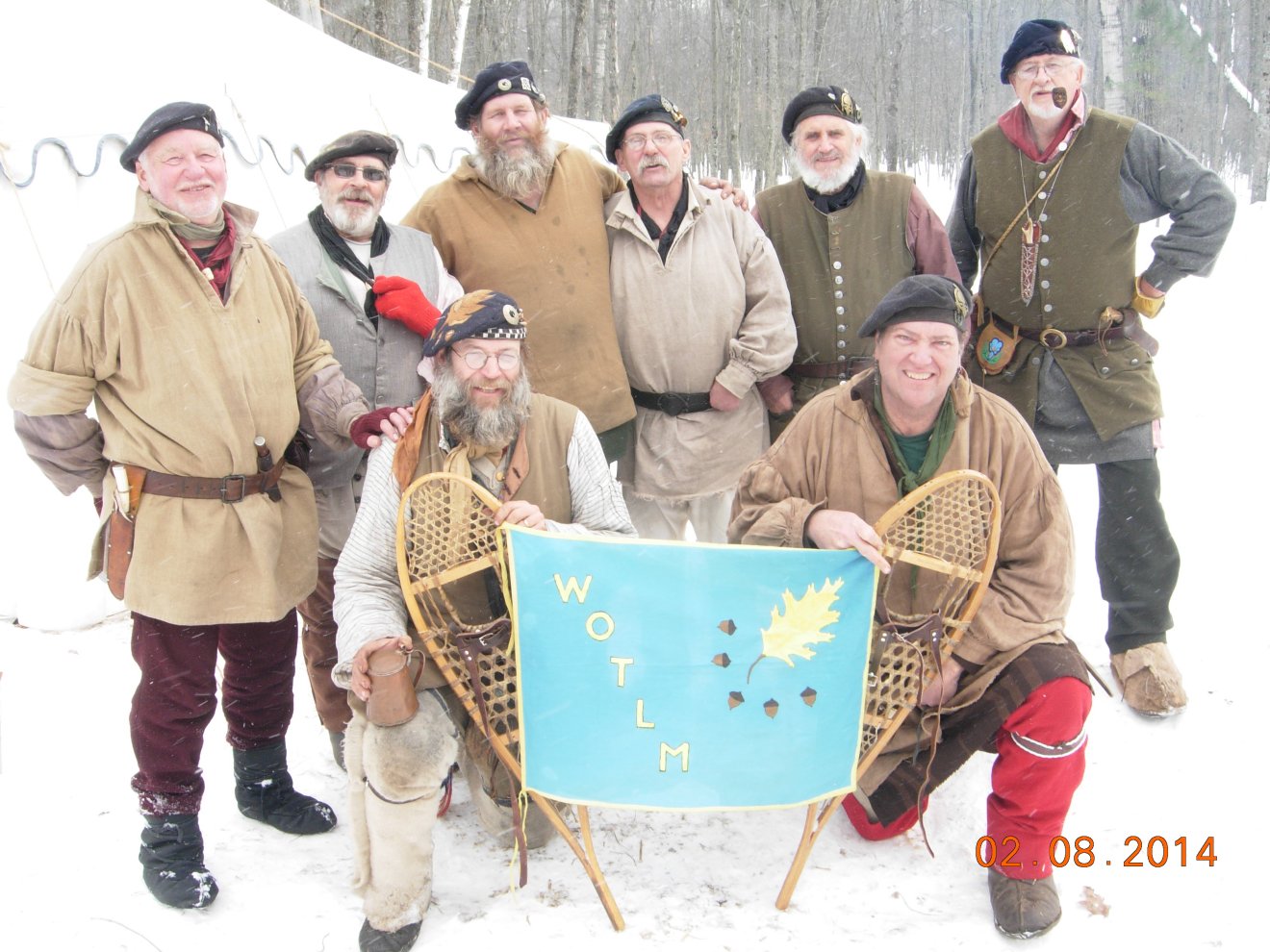 2014 A.M.M. WINTER
CLICK FOR TRAPPER'S REPORT ON THE 2014 A.M.M. WINTER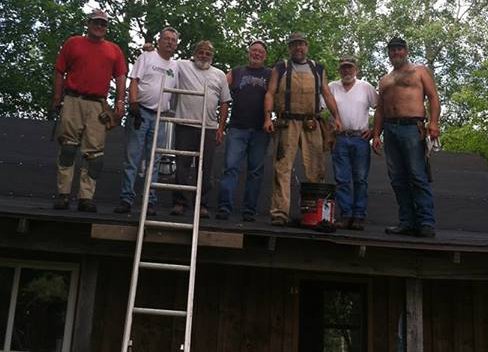 "WOTLM ROOFING CO." 8/10/2013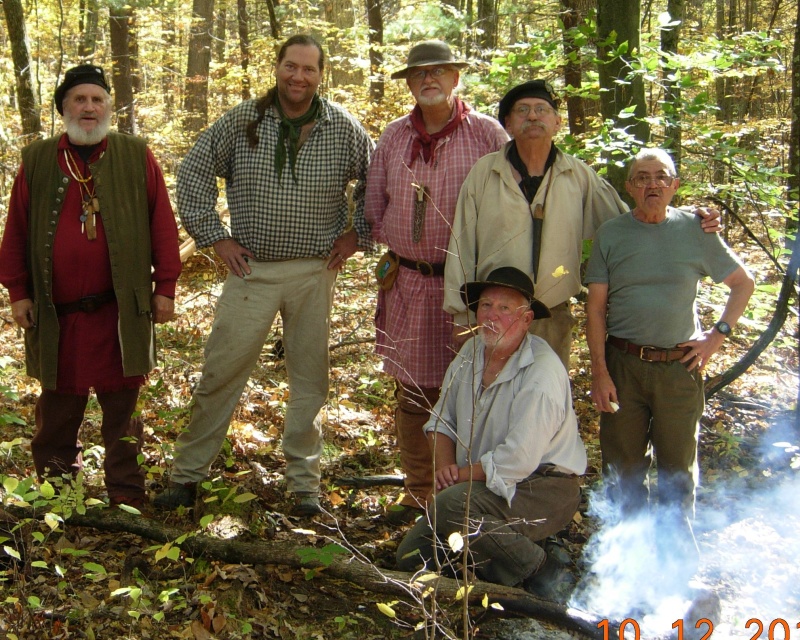 FALL TREK 2013
fall trek 2013 report
CLICK FOR PHOTOS OF W.O.T.L.M. HAT PIN
CLICK FOR 2012 RABBIT SHOOT PHOTOS
CLICK FOR 2011 W.O.T.L.M. DEER CAMP PHOTOS
---
Play music- # 1
Play music- # 2
Play music- # 3
Play music- # 4
Play music- # 5
Play music- # 6
Play music- # 7
Play music- # 8
The Coalition of Historical Trekkers.
The Long Hunter
Misc.page
F&I WAR INFO
UNTITLED POEM
PHOTOS FROM THE PAST page 1
PHOTOS FROM THE PAST page 2
PHOTOS FROM THE PAST page 3
PHOTOS FROM THE PAST page 4
---
---
---
This is the official site of The W.O.T.L.M., we are a party of The Michigan brigade of The American Mountain Men.Our group was formed in 1989 and we recieved our charter with the A.M.M. on the 21st day of February, 1990.
---
The basic reason for bringing this party into existence was to create an organized group of peaple that could share there thoughts on buckskinning, and there talents in creating the neccessary gear to portray the explorers, and settlers of this great country in the 18th and 19th centuries. Some of us have set our sights on the french&Indian war period, and the longhunter persona. We have done a few two and three day treks. but our biggest events are the winter camps.
---
A.M.M.motto... "Aux Aliments du Pays" { sustenance of the land, or to get along with such provisions as you can extract from the country.}
---
CLICK FOR W.O.T.L.M. requirements page
link to H.C.C. CLUB web site



Our page has been visited times.

Return to top of the page

This site built and maintained by Jim Hall
12/24/2000 revised & moved to new server 10/25/2008
copywrite © 2000